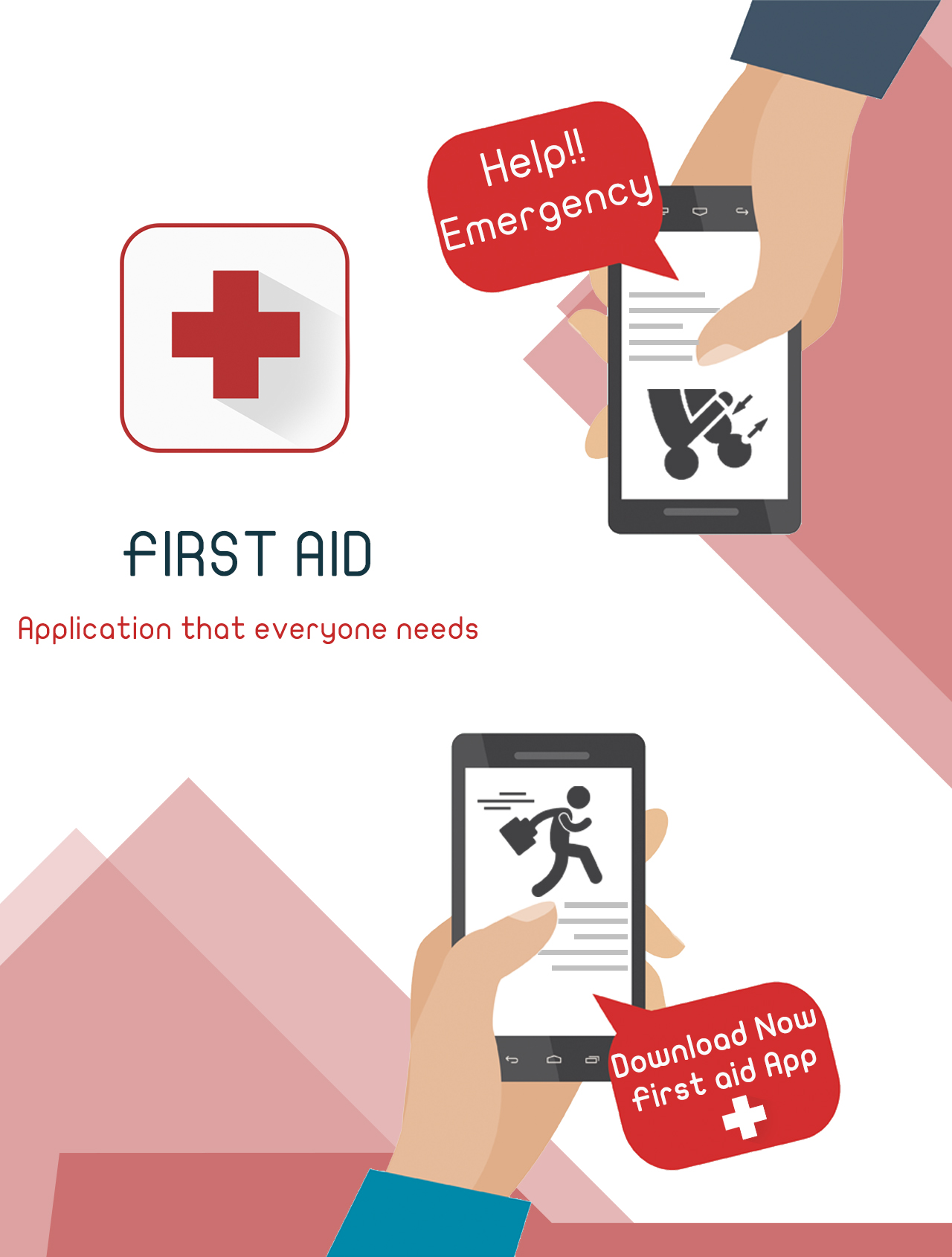 A comprehensive encyclopedia of all first aid and for all accidents and emergencies that may occur unexpectedly.
Developed to increase the awareness of people in non-specialized medical aspects in order to increase awareness and develop emergency capacity in case of any emergencies or sudden accidents.
The application contains:
General Information: explain what are first aid, explaining why it is important to learn first aid, and showing the aim of first aid.

All About Blood (NEW): Learn more about your blood and discover blood facts, types and important information about the process of blood donation.

First Aid Kit Contents: It is important to know what should you keep in your first aid kit, you'll find out a collection of supplies and equipment that is used to give medical treatment.

List of emergency telephone numbers: an exhaustive list of emergency telephone numbers by country.
Client: E-STEPS
Skills: Android, Java, XML, Photoshop
Installs: 50,000+
Requires Android: 4.0.3 and up
Release Date: Jul 16, 2016